Open-Dash The Premiere Open Source Community Created Dashboard Solution
The preview above shows our Node.js prototyping platform.  Not the final product.  However, you will soon be able to run your own local Open-Dash node.js code and help build templates and view / interact with your IoT Devices.  Our new template system allows for 100% HTML and Javascript end user customization.  All attributes and supported commands are available to each tile.  
Advanced API
Open-Dash is built around a custom SmartApp that provides full access to your devices and is the backbone to/from the SmartThings Platform
Key Elements
This is a community driven Open Source software project. The best minds, the best ideas, no spin.
Target Audience
Open-Dash is targeted towards all HA / IoT users and developers.  We want you to be a part of Open-Dash!
Strategy
Open-Dash is built on years of community development and open source elements.  Open-Dash source code will always be free for personal use!
Open-Dash API
The Open-Dash API will be built on the latest offerings from the community and comply with all security and usage requirements.  The goal is to provide the most optimized and effective access to your devices and allow secure control over only the devices you allow.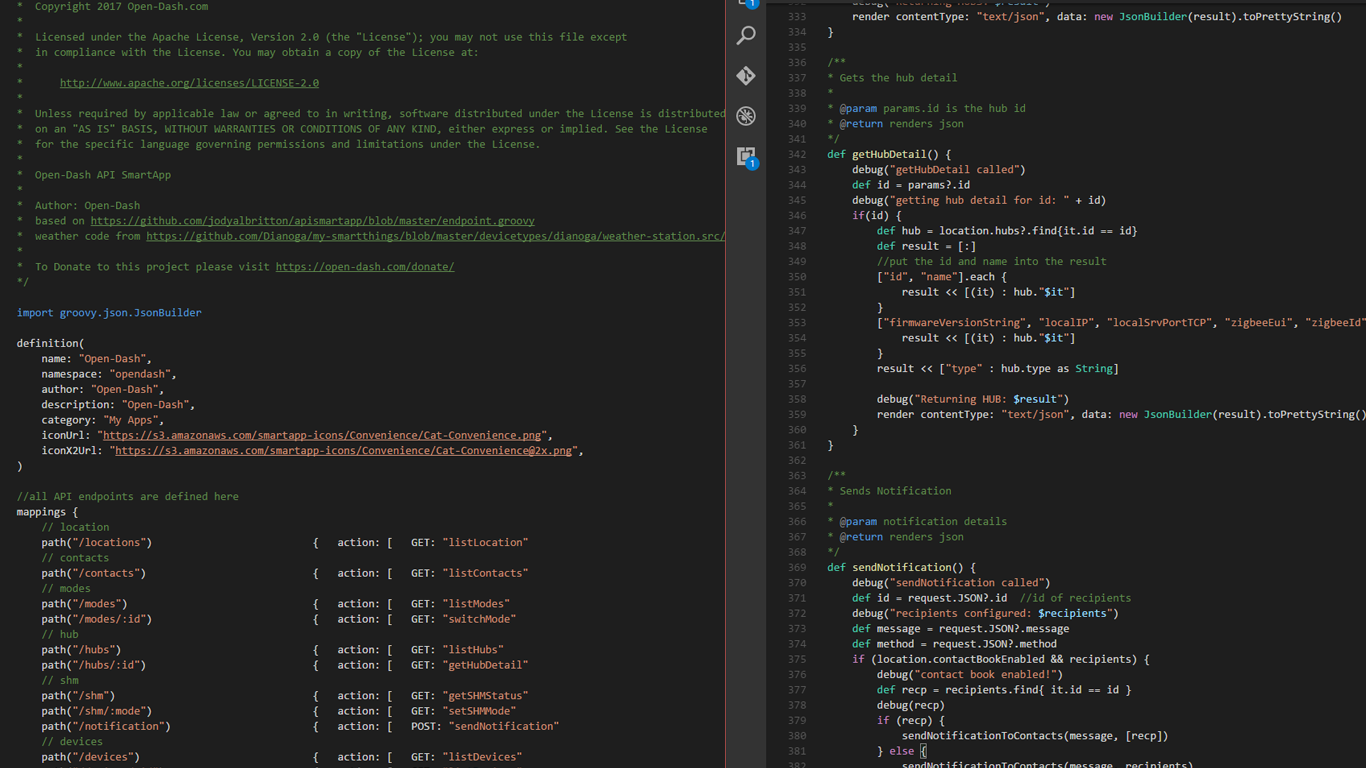 All The Right Things
Since you only allow the devices you choose, you never expose devices you don't want to.  This opt-in method means you can trust your home to Open-Dash Dashboard Solutions.
Fully Open and Flexible
We know you don't want to pay a monthly fee or annual subscription cost to control your devices or view their status.  Open-Dash is fully open source, flexible and will always be free for you to create your own server.  Share your server with others or use our official Open-Dash Hosted solution (cost yet to be determined).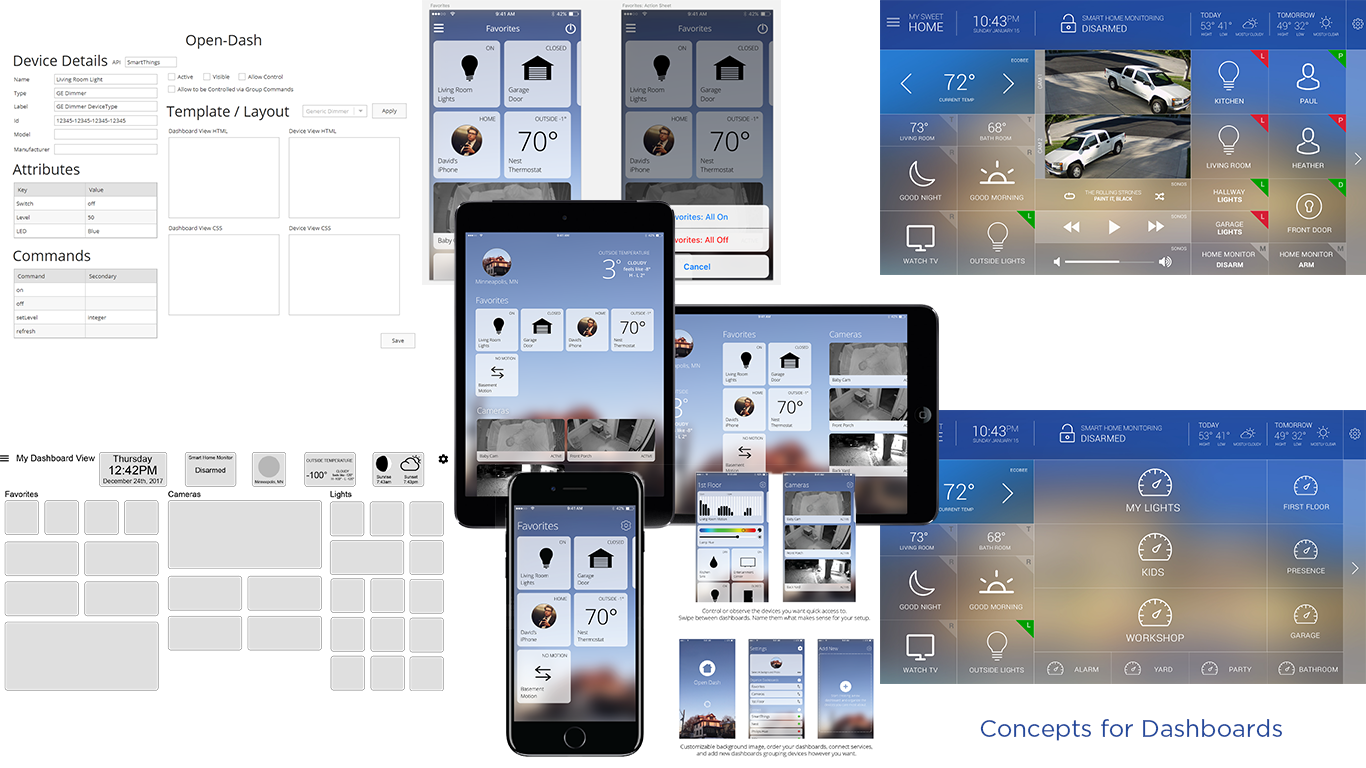 Mobile First UI
We will design Open-Dash to be a mobile first UI, leveraging the best open source UI plguins and tools to visualize your devices and allow you to control them.
Allow 3rd Party Devices
Because of the open nature of Open-Dash we can bring in virtually any other source, via its API or other methods to show you cameras, other devices, other platforms, etc.
Signup Today to Join the Team
Join today and become a critical part of the Open-Dash team.  We need you to make this project great!
Sign Up To Join The Open-Dash Team
Donate Time, Code, or Money
Donate your Time, Coding Skills, Design Skills, Testing, feedback or even Money.  Nothing in life is truely free, and your donation will go to fund the development and collaboration resources needed to keep this project going.  Donations of $25USD or more will get a permanent shout out in our donators section and placement in the source code and application screens.